My kids are now officially ready for Trick or Treating! Alexa is going to be Strawberry Shortcake and Ethan is going to be Spiderman (Hopefully, he doesn't like costumes). I thought about making their costumes this year, but really it was just a fleeting thought. Maybe next year. Maybe. So I felt inclined to make them bags. I made Alexa a cute strawberry ruffle bag and Ethan a pumpkin bag. Okay seriously get ready for picture overload! I am doing both bags in one tutorial because I made them with the same steps, just different shapes. Feel free to just scroll down.
1 yard of pink fleece fabric
3/4 yard green striped fabric
2 yards of tulle ( I bought 4 just in case. Didn't use even the full 2 yards. Oh well)
Cut out two (of each) strawberry shapes in both the pink and green fabrics
Hope everyone has a great Halloween!
Michelle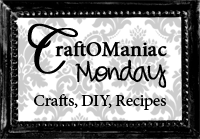 <