For realz, this may be the best brownies known to man and I made them up. Yep, just threw some stuff together I had on hand. Voila The. Best. Brownies. Ever. If you don't like these brownies I will clean your kitchen for a year. Just joking. I won't do that. I don't even like cleaning my own kitchen. Why would I clean yours? BUT, if you don't like them you are on the train to crazy town.
(What? You don't have photo shoots with your bake goods? Weird! You're totally missing out)
Ingredients:
One box of confetti cake minus a half a cup (I had used some of it for a previous recipe)
One 10oz can of sweetened condensed milk (I never promised they would be healthy brownies)
3/4 cup of dutch processed cocoa ( I don't even know what that means, but that's what my container said, so go with it okay)
1 cup of brown sugar ( I was out of white so that's what I used)
3/4 stick of butter softened (would have done a whole stick, but again that's all I had. So don't use a whole stick because it then would be different from what I made.)
2 eggs
1 tsp of vanilla
3 tbsp of milk
Preheat oven to 350
Cream the butter and sugar together. Add eggs and vanilla. Mix in sweetened condensed milk. Add the box cake (minus the half cup. Don't forget!) Mix in cocoa. Now add the 3 tbsp of milk. Mix until smooth and creamy.
Bake for 25 to 30 min or until fork comes out clean when poked in middle.
Enjoy! We shall call them Cake Batter Brownies. YUM!! Please let me know how brilliant I am if you make them ;)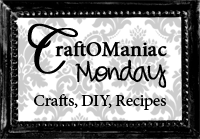 <