A while back I pinned an idea from Martha Stewart to use shelves and a dowel in place of a curtain rod. I really loved this idea! It makes it looks so custom and who doesn't love more shelving to decorate?!
I decided to build the shelves myself and have it cut to my specific length. This project was actually pretty easy. I think the hardest part was securing the brackets in place.
This is what you need:
a piece of wood cut to the length you want it (Mine was 66 inches long and 8 inches wide)
2 brackets for each board
a wooden dowel (thick one, I believe mine is an inch thick)
screws
a drill
Paint to match your trim
I got all this at lowes and they even cut the boards for me to my size. I didn't have them cut the dowels, my husband did that, but I'm sure they would cut your dowel to size too.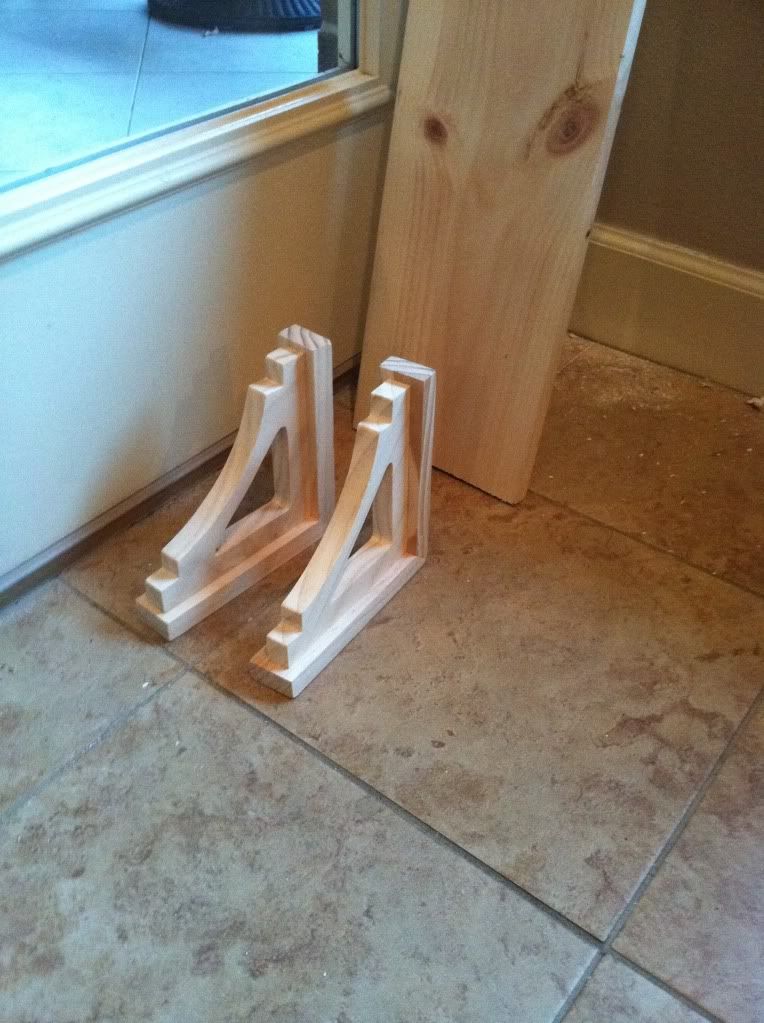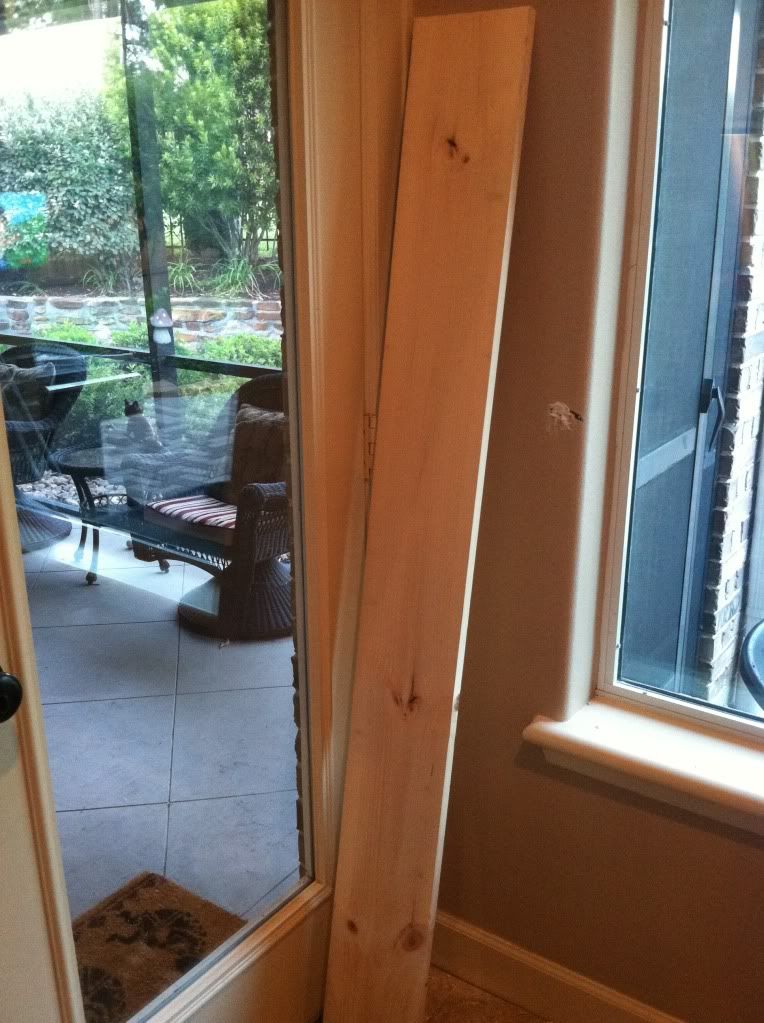 My husband measured out where the middle of the window was and centered the brackets on both sides. Make sure the screws are pretty secure in the wall. Then we placed the board on top of the brackets. After we took it down and my husband screwed the brackets into the board. Making it a secure shelf.
My husband then caulked the shelves into place, to make it even more secure. Remember you are going to be putting decorations on this, so we wouldn't want it to fall on any heads would we? Notice all the putty on the wall? Yeah we were having a hard time securing screws in. Oops!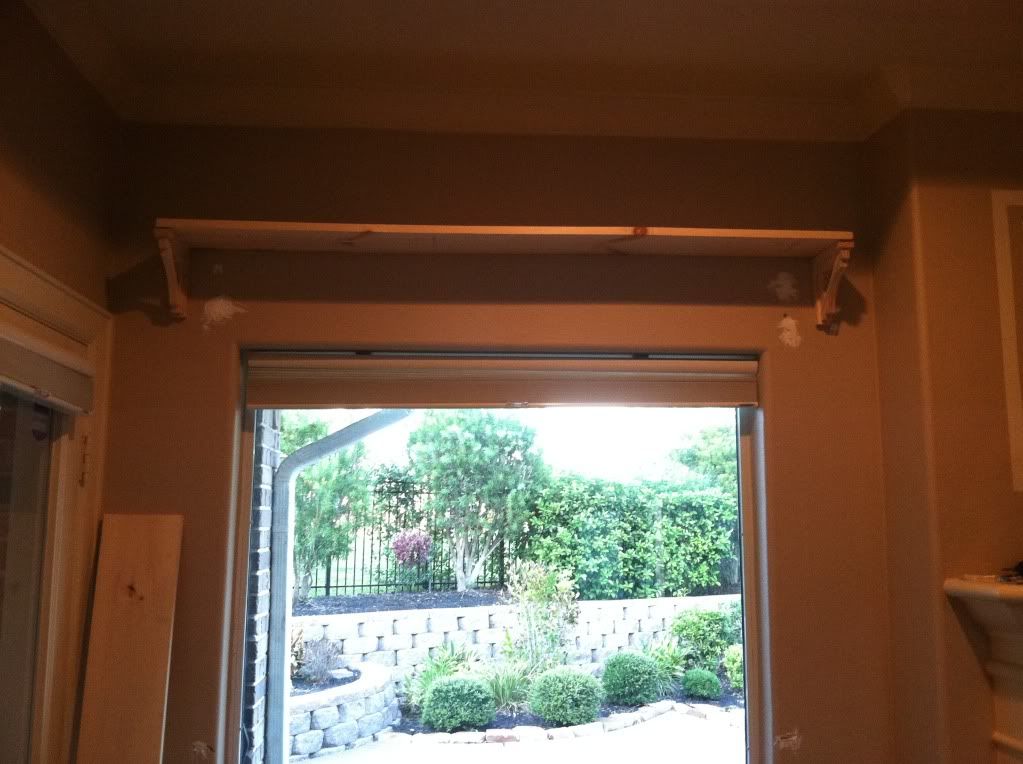 Next I painted the shelves on the wall with the same oil based enamel that our trim is painted. Thus giving it a more custom look, in my opinion. This part is not fun. Oil based enamel takes FOREVA to dry! Ugh! Patience isn't my fortay, at least when it comes to projects. I then took the dowel rods and painted them seperately. Then finally the next day was able to hang curtains and add decor: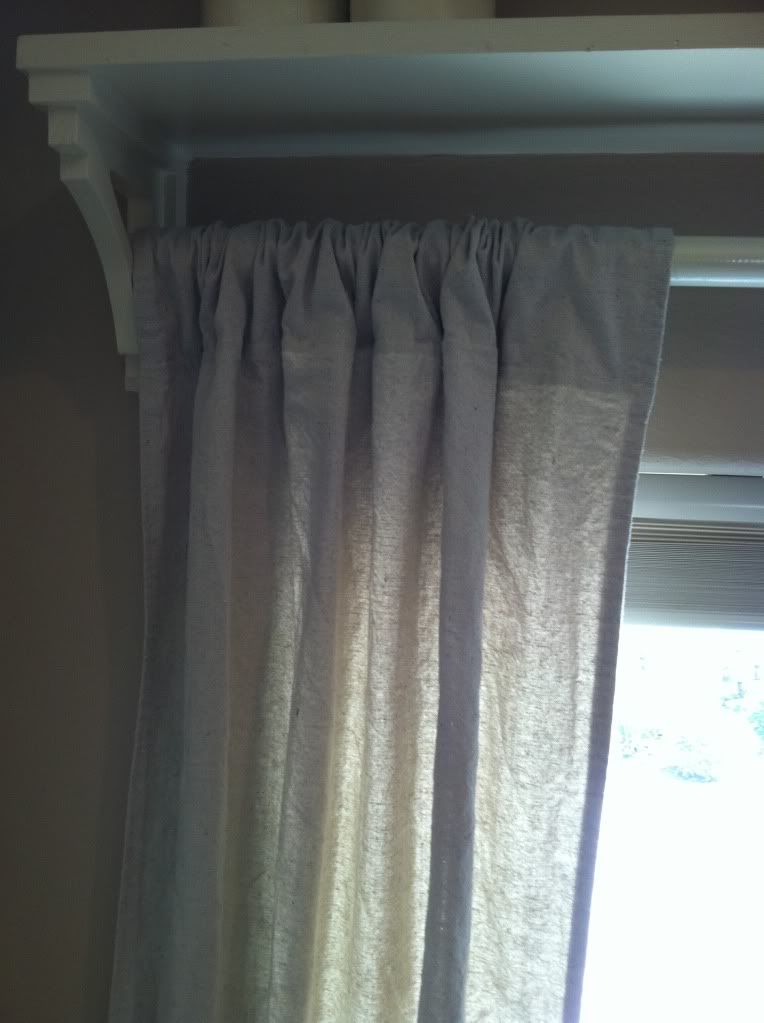 This turned out so good that I will be doing it in my kitchen in the very near future!
Michelle
Check out where I Party