So I bought this lovely dresser the other day at Goodwill. It was painted AND a couple of the drawers were broken. Not anything a little sanding and wood glue couldn't fix....Or so I thought.
Aww Look at the cute little cow boy boots (They were totally not staying. Don't worry)
So I start sanding my pretty little heart out and low and behold there are FOUR layers of paint. Not one or two or even three but FOUR. What the heck! Who paints that many layers on furniture?! To add to my annoyance, I finally get to the "wood" and its........Drum roll please. Freaking pressed wood. Awesomeness!
Lessons learned:
Don't buy furniture that is already painted from anywhere (seriously who needs the extra work AND it could be lead based paint)
Inspect your "wood" pieces thoroughly to make sure the said item is actually wood.
Now I have a question for you. What should I do? A) Toss the dresser and take the loss B) Finish sanding it down and repaint it with oil based enamel (apparently that's all that adheres to pressed wood) C) Sand down bottom and paint, then ADD a wood top to the dresser with planks of REAL wood.
What should I do people?? I am leaning towards chucking it.
Michelle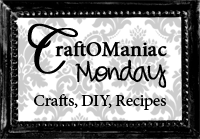 <