Okay it has been a month now (alright maybe a month and a half) since we started our guest bathroom project. I hope you haven't lost faith in me! It is finally here. My bathroom in all her glory. Here is my only before (I really need to work on my before photos):
We (and when I say we, I mean my husband) put up the beadboard and framed out the miror.
cheap
thrifty like that. I actually bought the cheaper paint at first and then took it back and bought the more expensive one. The cheaper one is super drippy! I was happy they took it back, but it's Walmart they take ANYTHING back. Seriously.
Do you love it?!?! I do! So much! I won't be changing this bathroom anytime soon! Well maybe the counter tops, but that's it. I swear ;)
Project list: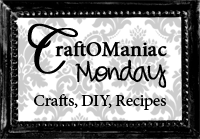 <