Well that's what I am calling it. I made three paintings for my guest bathroom. On each painting I did a faux wood background and then painted a beachy theme on top. I will show you how to easily make a canvas into a faux wood background.
You will need Black, brown, and white acrylic paint. That's it.
Make four equal lines down the canvas
Make several curved lines within one of the four spaces two or three times. This will look like the knots in the wood. Use the black for the curves and fill in with the brown. Add some white to the edge to add more depth. paint surrounding area brown mixing it in wtih the black to create more texture.
Use white for each line in between. This will make it look like wood boards.
add brown to the white line to blend it more.
Repeat for each space.
Now paint over your faux wood with what you want. I outlined my drawing in white chalk before painting. This is helpful to me. I then painted coral:
An octopus:
And jellyfish (I had the faux wood going sideways in this one to add interest)
Here they all are together:
Do you love them?!? I do! This was a fun project. I just love to paint. Guest bathroom almost done. Reveal soon. I promise people!
Michelle
Pin It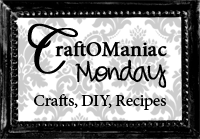 <