Well sort of. I found this table at Goodwill over the weekend:
So doesn't this remind you of something. Oh are you not a Pottery Barn stalker like me. Well let me just show you. Take a look at Pottery Barn's Newberry rectangular coffee table:
So I sanded down the entire top to bare wood. It was pretty beat up on the top otherwise I might have just left it.
Michelle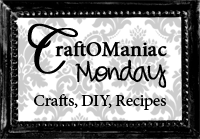 <