Ethan's Birthday party was amazingly perfect. We had family and a couple friends over. Nothing big, but none the less perfect. I made all the decorations for his party, including the cake. Here are some pics of his great day: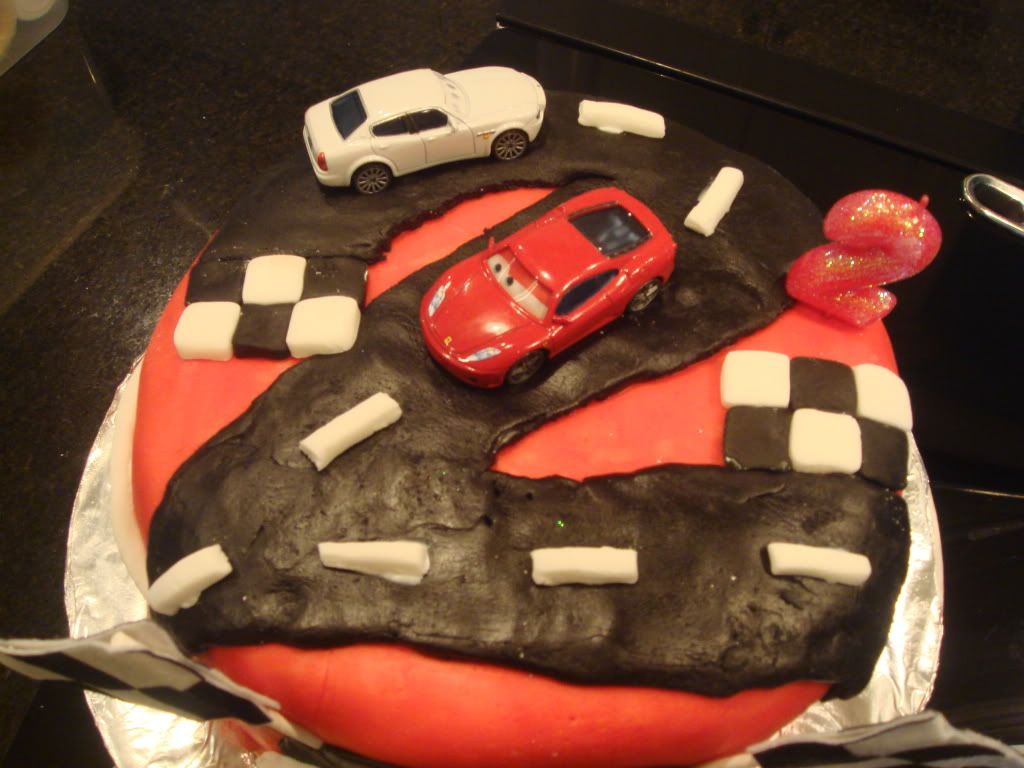 Not only does this cake look cute, it taste amazing (even the fondant). Tutorial on cake and fondant to come this week!
Even though Ethan refused to wear his party hat, my niece had no problem being exceptionally cute in it :). For more on this cute little girl visit her
here
.
Tutorial on party hats to come this week too!
He was so cute blowing out his candles. He blew out every single one! Too bad my camera wasn't fast enough to get some better pics. I even contemplated lighting them up again haha (no seriously I did). I thought people might think I was crazy though. Oh well this pic was pretty darn cute!
Michelle