I have been MIA this week because every free minute I have had has been spent making Emma a quilt. This is the first quilt I have ever made. I am not going to sugar coat it people, it was A LOT of work. I have been working on this thing for three weeks now. I am pretty much finished. The trim still has some pins in it because I ran out of thread, but I really really wanted to share my hard work :) I am also going to have a friend embroider it with Emma Grace on it. I will definitely post pics when that part is finished. So without further ado I give you my very first quilt:
I used the chevron tutorial
HERE
to piece the quilt together and I used the tutorial
HERE
to learn basting, quilting and binding. I think the very hardest part for me was the binding I had to redo it twice.
Stick around because I have just started sewing for this little baby girl. There will be a ton of frilly girly projects in the future! Yay! I'm excited! are you excited?!
Michelle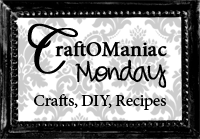 <