Guess what?! I made it!! Whoooo! Round two here I come! Thanks to everyone who voted for me. If you happen to visit
One Month to Win it
and are wondering what project was mine, it was the yard sale chair makeover.
I found this chair at a yard sale a bit back and knew it would be perfect for my entry. Remember I have been searching for a chair. It kind of helped it was only $4.00. That really won me over.
Sarah from Three Boys
( she is an upholstery genius! I just asked what she would use to upholster a back of a chair that was wood. She said Foam. How simple was that?!). So I cut out a piece of foam in the same shape as the back:
Also thank you thank you thank you for all your kind comments yesterday about my pregnancy news! Yay!!
Michelle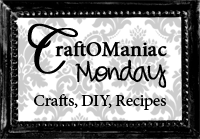 <