So I made it to the next round in
One Month to Win it
people! Whoooo!! Super excited over here. The next round is styrofoam (which I had a hard time with, but it's part of the challenge right?!).
Are you wondering what project was mine? It was the Wood Canvas Art:
pinterest:
Also, please forgive my lask of posting this week. Morning sickness and tiredness has taken over my life this week. Hopefully I willl feel up to doing more next week!
Michelle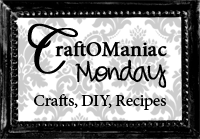 <